Upcoming concerts:
NB !! Durations – concertinstallation in the foajé of Gothenburg Concert Hall is moved to the autumn opening, the week 4 – 10 september.
More info will come soon…..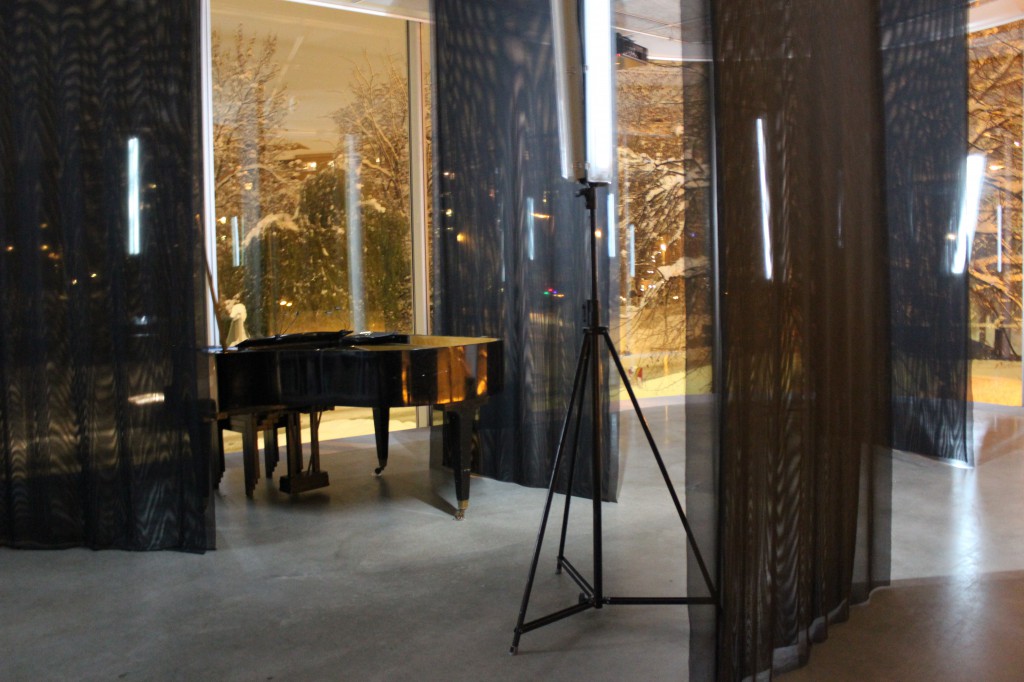 "durations–listening–space"
Ensemble Makadam, here together with the cellist My Hellgren, collaborate with the composers Lina Järnegard, Victor Lisinski and Isak Edberg, sound and light-designer Rasmus Persson and the visual artist Rickard Eklund
– I want to create music that explores spatiality, sound and perception. We will particularly explore how the slowness and the reduction in the musical processes and conditions affect the experience of time and space. The works can be described as a sort of "sound sculptures", where listening does not have a temporal focus, but rather a spatial presence. Victor Lisinski
Ensemble Makadam experiment with the format of live performance as an installation in Art Galleries. The project explores musical durations and live music performances as installations in art- galleries and museums based on written music – as well as the ensemble's free improvisations. The contemporary music searches, like other performative expressions (dance, performance, theater), a greater proximity to the audience through performances in exhibition situations and not in the traditional concert format. Music is already in the visual arts as one of the annexation of art expressions through sound art installations but rarely by performing musicians. Makadam want in this project work with curators in workshop form to create installation-like site-specific music performances as far as possible linked to the current exhibitions.
——————————————————————————————
Past concerts
9/11 6 and 10 pm at Bonniers Konsthall with the concert-installation Durationer. The Installation is open with interactions during the evening.
24/09-25/9 after midnight at Bonniers Konsthall Goldberg-hallucinations in the opening of the exhibition Insomnia
13/08 9.30 pm at Bygdegården in Kalv, together with Avin Omar.
13/08 4 pm at Backa loge in Kalv, in colaboration with Anna Weiser.
17/07    7 pm in Katthammarsvik on Gotland, in colaboration with Anna Weiser.
28/05    11 pm   at  Konstepidemin in Gothenburg, together with Avin Omar
6/7         5 pm   at a-venue in Gothenburg, together with Isak Hedtjärn and Avin Omar